After a seemingly interminable wait, the full 2019 TCM Classic Film Festival schedule is live! This year is extra special because it's the 10th anniversary of the festival and the 25th anniversary of TCM, and the schedule is chock full of amazing options, making it all the more difficult to make decisions. Still, whatever I choose to see will be fun because there's no such thing as a bad choice at TCMFF—kudos to the festival programmers!
This will be my third TCMFF. My first year I tried to absorb as much as possible, and last year I paced myself more, which made for a more manageable experience. I plan to have that same go-with-the-flow mentality this year. This is the first time I've attended where all pass levels sold out, so more careful planning might be necessary to ensure I get into the screenings I want.
Without further ado, here are my picks for TCMFF 2019. My schedule selection criteria is the same as before:
Unique experiences I'd unlikely have anywhere else
Special guests I must see
New-to-me vs. old favorite
Film accessibility outside of the festival
*Subject to change due to hunger, exhaustion, laziness, poor timing, last-minute changes of heart, and peer pressure.*
Thursday, April 11
Gentlemen Prefer Blondes (1953)
The first block on Thursday night is my easiest scheduling decision of the festival. I've never seen Gentlemen Prefer Blondes in its entirety aside from various gifs and the "Diamonds Are A Girl's Best Friend" number, and seeing it with a crowd of enthusiastic moviegoers at the Egyptian will most certainly enhance the experience. I also want to continue my tradition of kicking off TCMFF with a comedy.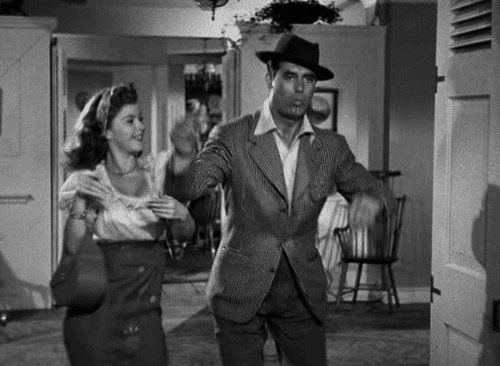 The Bachelor and the Bobby-Soxer (1947) on nitrate
Real talk: I've seen The Bachelor and the Bobby-Soxer once and thought it was…fine. The strange premise outweighed the charms of Cary Grant, Myrna Loy, and a teenaged Shirley Temple in my mind, but I'm willing to give it another chance. Perhaps the big screen nitrate experience and the crowd reactions will help me appreciate it. Depending on how alert I feel, I might see the gorgeous and heartbreaking The Umbrellas of Cherbourg (1964) instead.
Friday, April 12
The Clock (1945) vs. Merrily We Go to Hell (1932)
The Clock is a favorite of mine (Judy Garland and Robert Walker are ADORABLE together), it airs on TCM a few times a year, and will screen on 35mm. Merrily We Go To Hell is a pre-Code (which are always fun at TCMFF), it's director Dorothy Arzner's last film at Paramount, and a pre-stardom Cary Grant briefly appears, but it's on DCP. I'll probably make my final decision in the heat of the moment.
Sleeping Beauty (1959)
TCMFF hasn't shown a classic Disney film since Bambi in 2016, and since Disney is so protective of its library, seeing Sleeping Beauty on the big screen will be a rare treat. Plus, the fact that two of the film's animators–Jane Bayer and Floyd Norman–will be in attendance makes this screening difficult to pass up.
*Side note: If you're having trouble deciding what to see in the first two blocks, don't discount Cinerama's Russian Adventure. I attended the This is Cinerama screening in 2017 and I still count it as one of my all-time favorite TCMFF experiences. You can read about it here.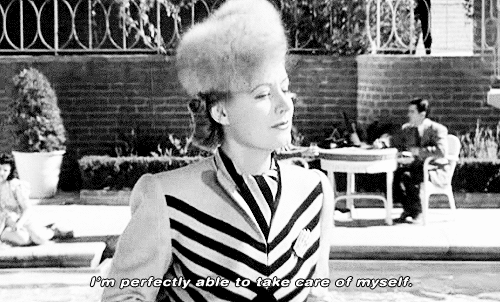 My Favorite Wife (1940)
When it was announced, the iconic Sunrise: A Song of Two Humans (1927) was near the top of my list of must-sees since it would be a first-time watch. But then I saw it's in the same block as My Favorite Wife. The festival is very Cary Grant-heavy this year (I am by no means complaining), but I can't pass up an opportunity to see my girl Irene Dunne in one of my favorite comedies. And this way I can still see Cary's daughter Jennifer Grant introduce the film if I miss her earlier Club TCM panel.
A Conversation With Juliet Taylor in Club TCM
I'm lukewarm about this next group of films and almost all of them let out with little time to spare to make it to the next block, so my plan is to pop over to Club TCM to see casting director Juliet Taylor discuss her prolific career. She has cast some of my favorite films, including Sleepless in Seattle and Network, and I'm excited to hear her insights.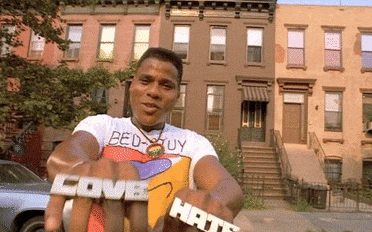 Do The Right Thing (1989)
One of my biggest #CinemaShames is having never seen Do The Right Thing, and I will rectify that tonight. I'm thrilled the film's costume designer Ruth E. Carter will be on hand to introduce fresh off her historic Oscar win for Black Panther. This is a can't miss.
Saturday, April 13
Double Wedding (1937) vs. sleeping in
I might skip this block to sleep in because there isn't anything I'm dying to see, but if I have to choose one, it will be Double Wedding starring my favorite screen team Myrna Loy and William Powell in one of their non- Thin Man pairings.
Tarzan and His Mate (1934)
I've already seen Sleepless in Seattle and Kind Hearts and Coronets on the big screen and I'm not sure if I'll be in the right mood for A Woman Under the Influence. The 20th Century Fox presentation might be my only chance to see something at the Legion Theater, but I'm not sold on it just yet. My plan for this block is to catch Tarzan and His Mate. This screening has the upper hand because I've never seen an original Tarzan film or one of Ben Burtt and Craig Barron's renowned Academy presentations.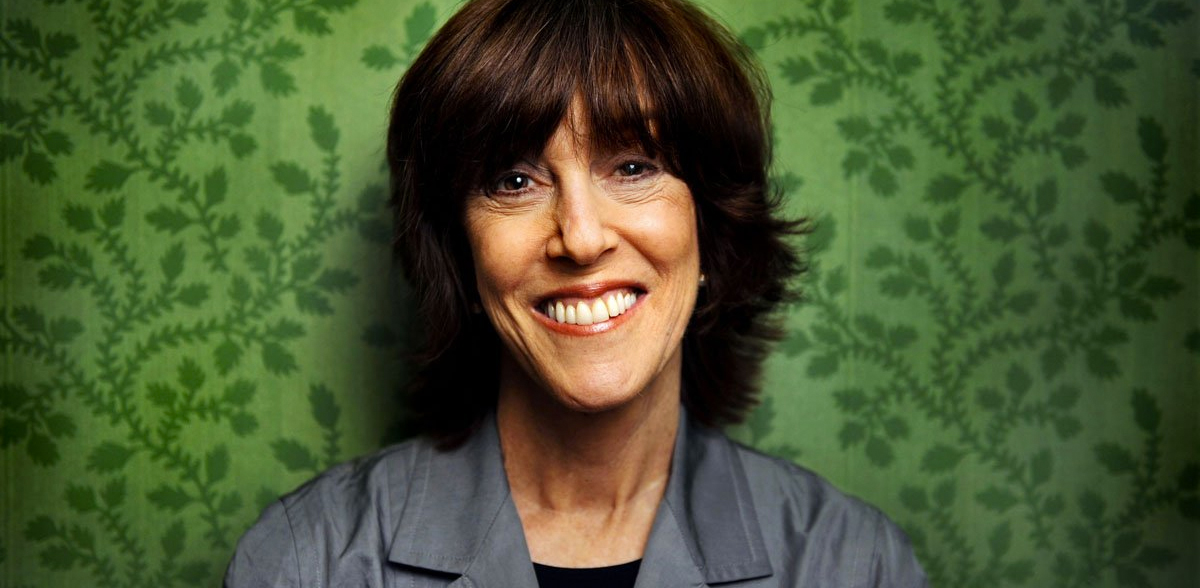 All About Nora panel in Club TCM
As someone who is such a huge Nora Ephron fan that a mother-daughter NYC trip turned into a pilgrimage to all the You've Got Mail filming locations, I'm psyched for this Club TCM panel. I'm looking forward to Ephron's son Jacob Bernstein and producers Lauren Shuler Donner and Donald Lee, Jr. sharing stories about her and her films. This should let out in plenty of time for me to get in line early for…
Nashville (1975)
This block was an easy decision for two reasons: I've never seen Nashville and JEFF. GOLDBLUM. is scheduled to attend. Bad news: his presence will make this screening a top draw. Good news: Butch Cassidy and the Sundance Kid with an appearance from Burt Bacharach is playing at the same time at the much larger TCL Chinese Theater and will surely attract a large number of passholders. Regardless, I'll be getting in line early. Wish me luck.
Samson and Delilah (1949) on nitrate vs. Indiscreet (1958)
Another super tough decision. I've been waiting to see Indiscreet FOR YEARS and would love to experience it for the first time at TCMFF. But then there's Samson and Delilah, another new-to-me film starring Victor Mature, Hedy Lamarr, Angela Lansbury, and George Sanders (who never disappoints). It seems campy in the best way and those colorful costumes should look exquisite on nitrate. Plus, Victor Mature's daughter Victoria will be on hand to introduce. I think Samson and Delilah is the winner.
Sunday, April 14
Mad Love (1935) vs. Holiday (1938)
Mad Love looks absolutely bonkers and one of my all-time favorite SNL cast members and former TCM Jr. host Bill Hader is introducing it?! Sign me up (a Peter Lorre impression is a given, right?). Still, I'm not sure if I want to start my morning with a film more suited to a late-night offering. Though it's fun to live on the edge, you'd think I learned from my mistake of attending last year's 9 AM screening of The Ox-Bow Incident, the worst possible movie to watch at 9 AM (the bucketload of tears I shed was still 100% worth it). On top of that, the films I plan to see later are already pretty heavy.
Holiday will always be close to my heart because it helped me through a significantly low point in my life. It's a sweet film that I'd love to experience with an audience even if it is on DCP. And actress Diane Baker is introducing it. TCM doesn't make this easy. Right now the scales are tipping toward Holiday, but I'll probably change my mind five more times before making a final decision.
Magnificent Obsession (1954)
Unless the TBA in this slot is a slam dunk, I've penciled in this new-to-me Douglas Sirk melodrama starring Jane Wyman and Rock Hudson. I've already seen their second pairing, All That Heaven Allows (1955), and enjoyed it, so I'm looking forward to Magnificent Obsession. Rock wears flannel in this one, too, I hope?!
A Woman of Affairs (1928)
TCMFF always ends on a strong note, and this year's final block packs a punch with The Godfather: Part II and Gone With the Wind among the options. Though I'm sure it will be an amazing experience to close the fest with the first film TCM aired 25 years ago to the day (April 14, 1994), I've already seen Gone With the Wind twice on the big screen, which is more than enough. I've also already seen The Godfather: Part II and I'm not itching to watch it on the big screen unless Al Pacino shows up in the flesh. I've never seen a Greta Garbo silent picture and I'm always game to see a film with live orchestra, so A Woman of Affairs is the winner at the moment. If that's not enough, renowned film historians Kevin Brownlow and Leonard Maltin will introduce it. Still, there are also three TBA films during this block, so one of those could win out.
Depending on how I feel, I might stick around to see The Dolly Sisters on nitrate, but I might use that time to grab a meal before heading to the closing night party at Club TCM.
What are your TCMFF 2019 picks? If you have a TCMFF schedule post of your own, send me the link in the comments or on Twitter @julsrich and I'll add it below.
2019 picks from around the blogosphere:
My past picks: